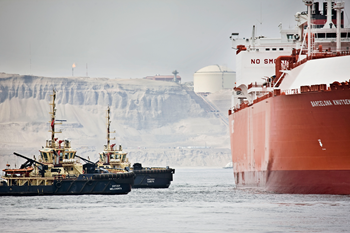 The benefits of SIGTTO are not just limited to credibility in the industry and are substantial. Much of SIGTTO's work is publicly available but the most important part is not.
Members benefit through:
Access to information that is exclusive to members, such as casualty and industry statistics.
Access to the Technical Advisers in the London Liaison Office who can give advice and obtain advice, on behalf of a member, from within the Society.
Access to the comprehensive technical library maintained in the London Office.
Submitting proposals for projects and studies to the General Purposes Committee and Environmental Committee.
Participating in discussion forums with other members each year on topics of particular and mutual interest.
Regular updates on matters affecting the industry such as legislation, IMO, technical or operational developments.
Free access to the LNG Web Info portal for updated LNG information as required to conduct compatibility studies. This information is restricted to members of SIGTTO and GIIGNL only.
For further information see the SIGTTO Profile.