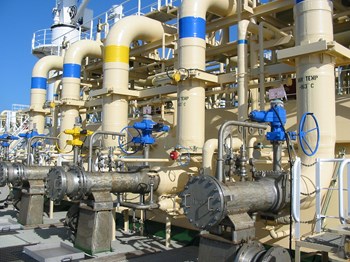 From 1st January 2023, SIGTTO fees are as follows:
All members pay the basic fee of £4560 per annum. Full members also pay a capacity fee, depending on assessed capacity:
£0.0144 per cubic meter for the first 500,000 cubic meters or part of assessed active capacity, plus;
£0.0048 per cubic meter for any balance of assessed active capacity over 500,000 up to a maximum of 1,500,000 cubic meters.
£0.0066 for laid-up tonnage.
We have a maximum fee of £14,400 per annum for any one member.
VAT will be added where applicable.
In addition, full members are required to to purchase US$300 company shares at par value. This is a one-off fee, and associate members are not required to purchase shares until such time as they become a full member.
If you would like any further information on fees, please contact the Membership Manager - membership@sigtto.org