"Throughout its existence, SIGTTO has built a well-respected industry platform to establish and promote high standards and foster mutually beneficial relationships between industry and regulatory agencies."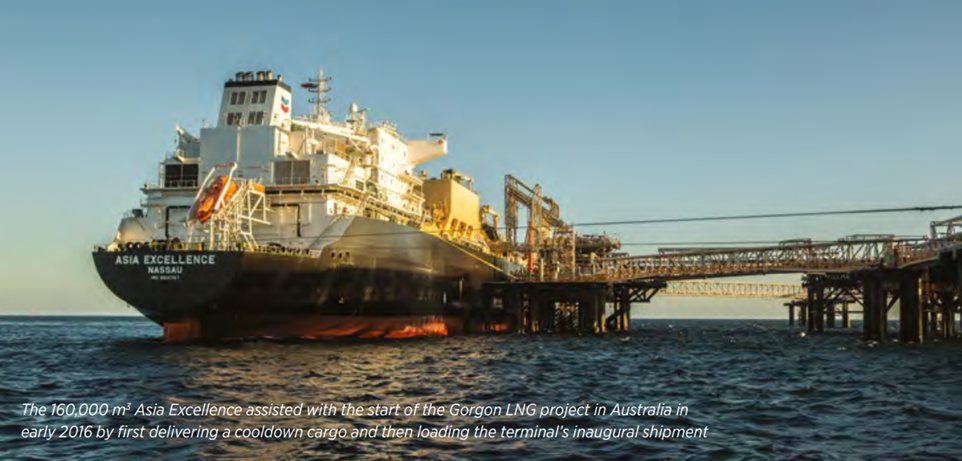 Mark Ross, president of Chevron Shipping Co and a former SIGTTO President, explains how the Society's portfolio of industry best practice guidelines facilitated the build-up of an LNGC fleet by his company.
Chevron and SIGTTO
My involvement with SIGTTO began in 2003 when I was appointed to its Board of Directors. I had the honour of serving as the Society's President, beginning in 2005, and during my tenure I was privileged to work with two extremely qualified and knowledgeable General Managers, James MacHardy and Bill Wayne. They were supported by a dedicated Secretariat, which included the current SIGTTO General Manager, Andrew Clifton, who was then working as a SIGTTO Technical Adviser.
When I took over as SIGTTO President, the worldwide LNG fleet was approaching 200 ships and 15 countries were importing LNG. These seemed like big numbers at the time, but they pale in comparison with an LNG fleet that will soon number 600 ships delivering cargoes to 40 different countries. SIGTTO played a significant role in achieving this tremendous growth by helping to maintain our enviable reputation as a safe and responsible industry.
My company, Chevron, has been a proud member of SIGTTO since the early days of the Society. Chevron's LNG journey began in the late 1980s, as a founding participant in the North West Shelf Venture, Australia's first and largest LNG project. In 2004 Chevron drew from its significant oil and LPG tanker experience to operate its first LNG carrier, the 138,000 m3 Northwest Swan.
As Chevron's global gas portfolio grew so did our company's need for LNG shipping. Applying lessons learned from Northwest Swan as well as industry guidance from SIGTTO, Chevron managed the improved design, construction and operation of two LNG fleets supporting multiple projects throughout Australia and Angola.
To meet additional organisational capabilities required for our growing LNG fleets, Chevron trained existing crews from our crude and product tanker fleets. In 2014 Chevron opened an LNGC officer training centre to deliver LNGC training courses that enhance competency expectations defined by SIGTTO's guidance. The courses are the industry standard for LNGC officer training, and Chevron currently has over 250 officers serving on board our LNG ships.
Today, Chevron's controlled fleet of LNG ships transport enough energy to heat approximately 10 million homes each year. Chevron will continue to develop and deliver the energy that improves lives and powers the world forward.
Looking ahead
Global LNG demand is expected to double by 2035, and LPG demand is expected to significantly increase as well. Together this means the energy industry will require talented individuals for the safe and reliable transportation of gas.
Chevron remains well-positioned to train qualified mariners to meet these future demands and will continue to work with SIGTTO to build a powerful legacy for future generations of gas shipping and gas terminal operators.
Visit Website: https://www.chevron.com/