"SIGTTO is an industry focal forum for Gas Terminal & Ship operators and encompasses high standards and shares experiences & best practices among its members. EgeGaz leverages its knowledge & applies SIGTTO guidelines in its operations."
About EgeGaz
EGE GAZ A.Ş. (EgeGaz) is the owner and operator of the onshore Aliaga LNG Terminal with an annual regasification capacity of 14,6  bcm (billion  cubic  meter) in Aliağa-İzmir/ Turkey. The Terminal is the first private sector investment in Turkish natural gas industry.

EgeGaz holds storage, wholesales, import and export licenses issued by the Energy Market Regulatory Authority of Turkey.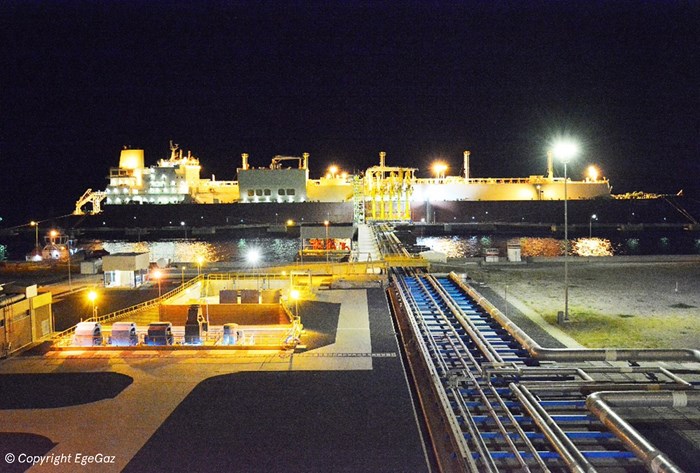 Key information about EgeGaz LNG Terminal:
The Terminal is located at Aliaga, north of Izmir on the Turkish Aegean Coast,
The Terminal commenced operation in 2006,
Two full containment tanks of 140.000 m3 each,
Regasification capacity of 40 mioSm3/day,
Jetty available for largest volume vessels,
LNG loading to trucks and vessels and
Plans to load small scale LNG vessels soon


EgeGaz supplies natural gas and LNG to various customers, besides LNG regasification services, such as;
Industrial plants,
Organized industrial zones,
Power producers,
Wholesale companies,
City distribution companies and
Ship operators.



During years with SIGTTO
EgeGaz has been a member of SIGTTO since 2014 and is the first company to receive SIGTTO membership in Turkey.
The Terminal has handled hundreds of various size of LNG vessels and cargoes destined from sources all around the world by major suppliers.

Thru the years with SIGTTO membership, EgeGaz is well represented at SIGTTO functions and has;
benefited international expertise and experience in the industry,
developed local LNG knowhow in its region,
expanded knowledge base thru SIGTTO publications and
networked with LNG shipping & trading companies and terminals worldwide.
EgeGaz embraces to improve its intellectual backup and follow the industry with SIGTTO expertise.
Visit Website: https://www.egegaz.com.tr/